---
About
---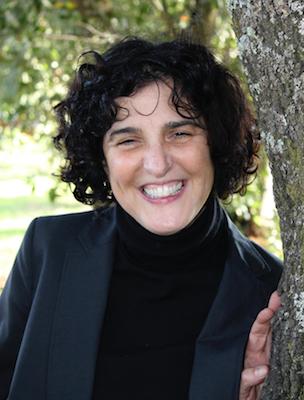 Dr. Compagni Portis is a clinical psychologist working in public mental health and private practice since 1985. Her work focuses on patients and their families dealing with cancer and other life threatening illness. She also works with adults, children and families dealing with trauma and loss, and other transitions for individuals and families throughout the life-cycle.
She currently works with A Home Within, a national organization offering long term, pro bono psychotherapy for foster children. She coordinates the collaboration between the Wright Institute in Berkeley, California and A Home Within to train students to work effectively with children, their caregivers, and adults who are or have been in the foster care system. She also specializes in working with parents and children around attachment issues. She has been a breast cancer consultant and patient representative to the FDA since 2002. She has also been involved with the Department of Defense Breast Cancer Research Program since 1999 as a patient representative. She is a member of the National Mammography Quality Assurance Advisory Committee of the FDA.
She has worked with several grassroots organizations locally and nationally, doing outreach and developing policy around breast cancer issues, and other matters of health policy. She has lectured and consults with regard to optimal patient care, and the patient perspective in treatment and research. Dr. Compagni Portis has undertaken research on issues confronting mothers with cancer. She has been a patient navigator with breast cancer patients, and helped to develop navigator programs at several hospitals. She facilitates groups for young women and mothers with breast cancer, as well as general cancer support groups, and created a resource guide for mothers with cancer. She is on the board of Vincent Academy, a charter school in West Oakland serving diverse and underserved children.
Dr. Compagni Portis' work with couples is informed by the work of Dr. John Gottman and the work of Dr. Sue Johnson, as well as the writings and teachings of John Welwood, PhD, and others who focus on the healing potential of relationship.
In addition to two Masters degrees in clinical psychology, Dr. Compagni Portis also holds a doctoral degree from The Wright Institute. She has trained with John Kabbat Zinn in Mindfulness Based Stress Reduction, and also with Dr. Francine Shapiro in EMDR. She has been engaged in both Buddhist and Yoga practice for over 30 years. She considers being a parent to have been one of her greatest teachers of all.